When tattooing the puppies last Saturday, I wanted to have names for all of them so I could use the German tattoo coding system. The way this system works, the code is set up like this:
First digit: region code (I'm in region A)
Second digit: tattooer code (R)
Third digit: year digit (0)
Fourth and fifth digits: Breeder code (ED)
Sixth digit: litter letter (M)
Seventh digit: puppy number (1 through 6)
To figure the puppy number, you list the boys alphabetically, then the girls. So each puppy needed a name! At this age (7-8 weeks), I also need to try to figure out what sort of home best suits these puppies. Because I am breeding for working traits and working homes, I breed for higher energy levels and high prey drive, and along with that, a high desire to do stuff. Some of my puppies are just too much to handle for a casual pet owner. And even the mellowest needs to live with someone who will give them regular exercise and mental stimulation--every dog needs that, but a large GSD is going to need more.
Musket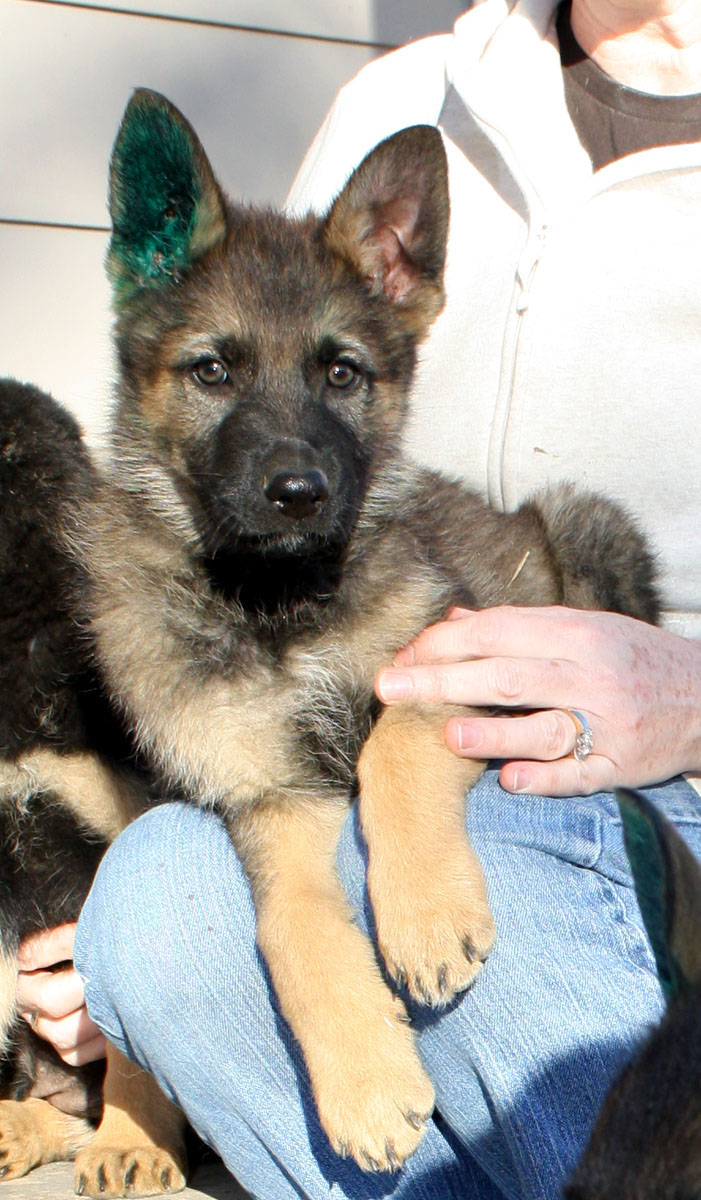 Musket is a rowdy boy. A rough and tumbler with a big mouth -- he talks to you, barks and mouths to get your attention. He's a bit of a steamroller with his sisters, but not mean--just bigger and pushier. He's got a lot of drive and is already retrieving balls and tugging enthusiastically. He's going to need to be with someone who enjoys a physical dog and who can give him something to do with that
energy. He's looking for a working home--I think he would flourish in SAR or schutzhund work.
Macha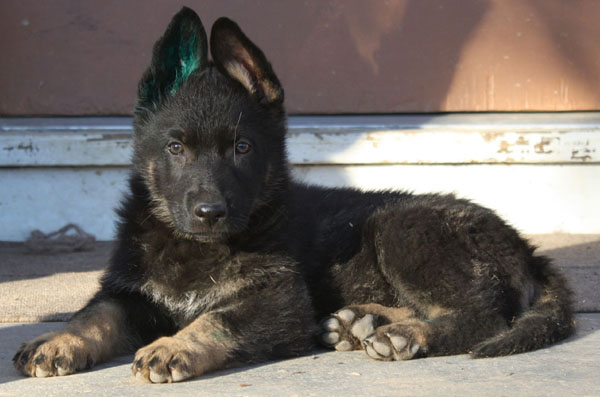 She's outgoing, investigative, friendly--very drivey and intense. At this point, I plan to keep her and see how she grows up. She also seems to have claimed me--she inevitably chooses to fall asleep in my lap.
Madchen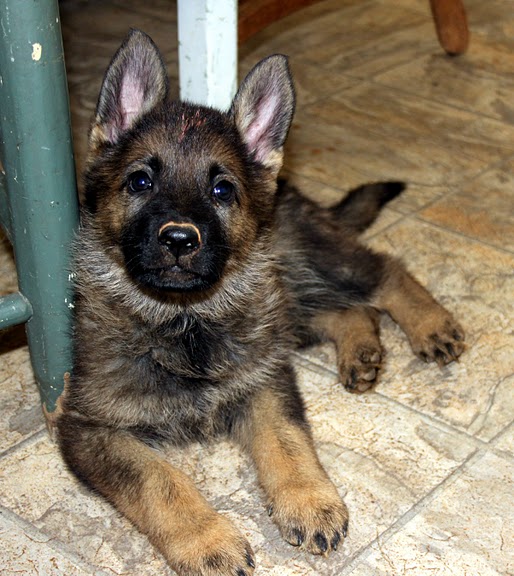 Madchen is big girl with a sweet disposition, great eye contact, and loads of personality. She's a talker, but also rather a princess. She has claimed her person and will be going to live with her big brother Rommel (Darth from my "D" litter out of Enni and Cliff).
Masquerade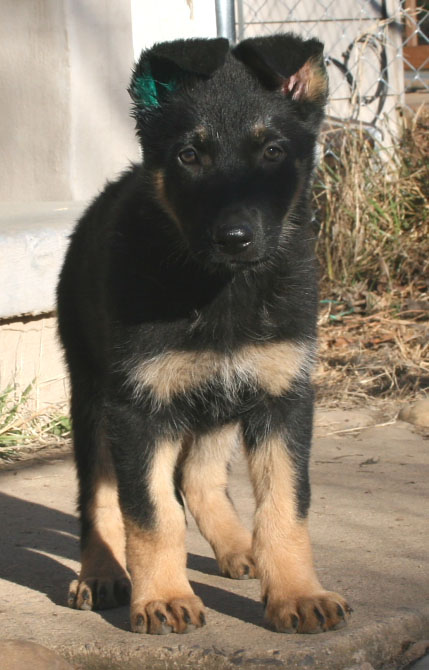 Masquerade, call-name Macy, has gone to live in Florida where she's got lots of land, some horses, and an experienced owner--she should be doing agility and obedience competitions and living an active life as best friend and companion to Joyce.
Mica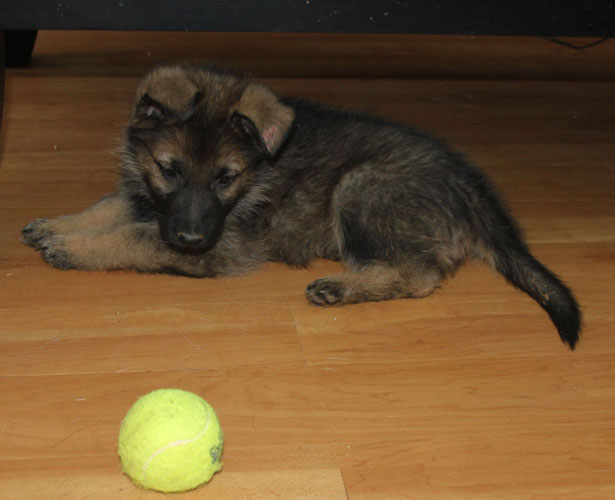 Mica was once the smallest girl pup, but she's grown into a big girl with a cuddly disposition and an inclination to look adoringly into your eyes. She's got moderate drives and energy levels, so she will be good for most people looking for a companion.
Morrag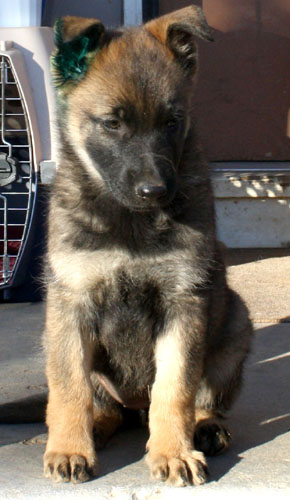 Morrag's drivey and interested in everything and loves the ball and tugging, but she's not as pushy as her brother and Macha. She will do well working in SAR, Agility, or other competitive training, but she'd also make a great companion for an active person. She's going to be medium-sized and very athletic. She is a lot like her mom.